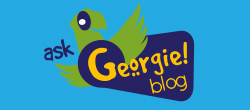 Join our community of animal lovers to share stories, tips
and experiences.
Adopters receive great promotional benefits including big savings and freebies from our partners: PETCO and PetSmart.
Hudson Valley Humane Society for the Prevention of Cruelty to Animals
How we began …
The HVHS became incorporated in February 1891 as the Rockland County Society for the Prevention of Cruelty to Animals. Our organization began through the efforts of local women who empathized with the plight of farm and companion animals. These women took into their barns and homes, injured and abandoned animals where they provided love, care and shelter. These ladies were trailblazers in their time, but in the late 1800's women were not permitted to own property nor establish a business, but that did not stop them. They were smart and resourceful and approached their husbands to incorporate what is today known as the Hudson Valley Humane Society. Born out of their efforts, and now more than 122 years and literally thousands of animals later, we continue.
The HVHS pursues its mission of promoting its core: the cause of animal welfare. In addition to sheltering abandoned and unwanted animals, HVHS actively seeks adoptive homes for these animals. To accomplish its goal, HVHS pursues:

Vigorous enforcement of laws prohibiting cruelty and abuse of
domestic and wild animals, its Humane Agents, trained New York
State peace officers, investigate complaints of abuse or neglect
and prosecute violators

Adoption and low cost spay/neuter as the humane method for controlling pet overpopulation

Proper respect, care and treatment of all animals, through public education and pet counseling programs and pet obedience training
to insure pets become good citizens

An active pet visitation and therapy program, its volunteers frequently visit hospitals, nursing homes, rehabilitation facilities and other institutions with their pets
HVHS believes it can eliminate many of the causes of abuse, neglect, and abandonment of animals as well as the disappointment experienced by many pet owners through education, training, and community service.
Our philosophy …
More than 20 years ago the HVHS adopted a "no-kill" policy. We do not believe that euthanasia is the answer to pet overpopulation. We do believe
in responsible ownership and spaying and neutering.
Our location …
HVHS owned and operated an animal shelter from 1943 until September 2003 when circumstances forced it to sell its shelter property. With the sale proceeds, HVHS purchased Pomona Park, approximately four and one half wooded acres, located at Exit 13 of the Palisades Interstate Parkway,
twenty miles north of the George Washington Bridge.
The path to our future …
Pomona Park is a key element in HVHS's pursuit of its mission: income from operations is used to fund its animal welfare activities.

In 2011 the HVHS opened a Thrift Store in a section of our farm
house. Sales at the Thrift Store have been used to pay our
veterinary expenses.

In 2011 we established the headquarters for our Humane Law Enforcement Agents, also in our farm house.

In 2010 the HVHS leased part of its land to Dr. Mark Lerman of All Creatures Great and Small where he built a state-of-the-art veterinary hospital. The HVHS still has sufficient vacant land where we are constructing two new, modern animal adoption centers. One will be dedicated to dogs the other to cats, and small animals. In addition, our existing kennel building will be converted into a permanent low-cost spay/neuter facility. Constructing these facilities is HVHS's top priority.
» Annual Report: Form 990
Our tax status …
The HVHS is a New York not-for-profit corporation exempt from federal income tax pursuant to Sec. 501(c)(3) of the Internal Revenue Code of 1986, as amended. Contributions to HVHS are exempt from federal income tax.
H.V.H.S Website Credits
H.V.H.S.: Ray Mundy, Ann Marie Gaudio