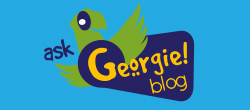 Join our community of animal lovers to share stories, tips
and experiences.
Adopters receive great promotional benefits including big savings and freebies from our partners: PETCO and PetSmart.
Become a Supporter - Donate!
Thank you, we are honored that you've reached this point. If you wish, you may designate how the donation is used. For instance if you want to help
us build our new Adoption Center, or Low-Cost Clinic, general veterinary expenses, animals seized through humane law enforcement, etc. please advise and we will follow your wishes. Again our sincere thanks for earning your trust.
Different ways you can contribute!

You can MAIL in your donation.
Hudson Valley Humane Society
200 Quaker Road
Pomona, New York 10970

You can donate ONLINE. We accept PayPal and all major credit cards - American Express, Visa, and Mastercard. Please include your account number, expiration date and signature.



You can donate by PHONE.
Please call
845-354-3124

You can also contribute through PAYROLL DEDUCTION, e.g., by giving to United Way and designating HVHS as your choice to receive donations. See your Human Resources representative.