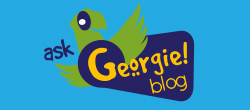 Join our community of animal lovers to share stories, tips
and experiences.
Adopters receive great promotional benefits including big savings and freebies from our partners: PETCO and PetSmart.
Adopt a New Yorker Today! (PetSmart - Nanuet) 1-6pm
Saturday, July 29, 2023
Stop in at our Adoption Center inside PetSmart's Nanuet store from 1-6pm this Saturday, July 29th and meet your new best friend! Volunteers will be onsite to answer your questions while you fall in love.