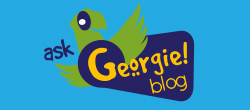 Join our community of animal lovers to share stories, tips
and experiences.
Adopters receive great promotional benefits including big savings and freebies from our partners: PETCO and PetSmart.
Low Cost Spay/Neuter Clinic for Felines, Thursday, Nov. 1, 2012
Posted Thursday, August 23, 2012
LAST CLINIC UNTIL SPRING 2013!!! ...HURRY...
$70 per cat includes: spay or neuter, rabies shot, nail trim and ear cleaning.
Additional services available such as:
1) topical flea/tick treatments (Frontline or Revolution) $20 per
2) ear tipping (strongly recommended for outside cats)
3) distemper combo shots
Hurry book now before you have a new litter of kittens!