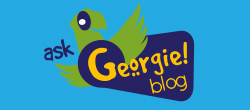 Join our community of animal lovers to share stories, tips
and experiences.
Adopters receive great promotional benefits including big savings and freebies from our partners: PETCO and PetSmart.
A "MOO"-ving Rescue ... HVHS "MOO"ves 2 Cows to Safety
Posted Tuesday, August 5, 2014
The cows have since been adopted by Poplar Spring Animal Sanctuary, a 400-acres non-profit refuge for farm animals and wildlife located in Poolesville, Maryland.
"Empathy comes in many formans and in the case of these cows it began with the children's desire to help," commented HVHS president, Ann Marie Gaudio. She continued, "Their compassion triggered a string of kindness to ensure full, happy and safe lives for these cows."
To learn more about Poplar Spring Animal Sanctuary, please visit their website at www.animalsanctuary.org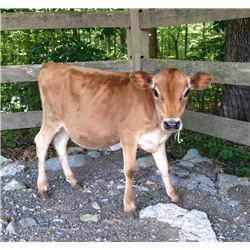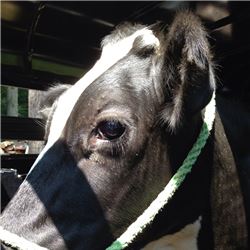 "Rosie" a 4-6 month old Jersey Cow "Junior" a 10- month old Holstein steer