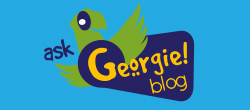 Join our community of animal lovers to share stories, tips
and experiences.
Adopters receive great promotional benefits including big savings and freebies from our partners: PETCO and PetSmart.
DOG DAYS OF SUMMER 11TH ANNUAL K-9 POOL PARTY!!!
Posted Tuesday, August 26, 2014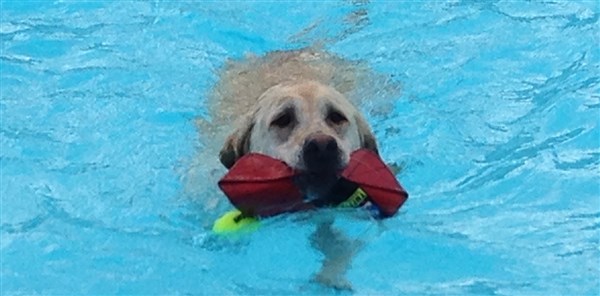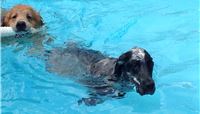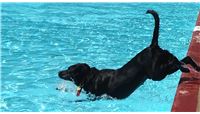 The main pool is suitable for dogs of all sizes and everyone should feel welcome to come and enjoy the day. The HVHS issues free pet ID tags to all in attendance. Ramapo residents and their dogs are asked to donate $5 for admission, non-residents $10. Canines are required to have proof of vaccination (current rabies tag on collar or rabies certificate will suffice); humans are required to have a good time. Pool rules are simple: when not in the pool your dog must be on a leash; when in the pool have a great time! Local Ramapo veterinarian, Dr. Lawrence Ness will be on site donating his time.

Representatives from the HVHS will be on hand to help supervise the festivities. All are welcome. For further information call 845-354-3124.