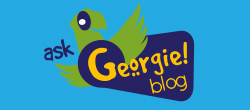 Join our community of animal lovers to share stories, tips
and experiences.
Adopters receive great promotional benefits including big savings and freebies from our partners: PETCO and PetSmart.
Thrift Store Grand Re-Opening!
Posted Thursday, September 11, 2014
"We are delighted with the success of this project and expect our customers will be too," commented Debbie Greco-Schaffer. She continued, "The quality, price point and variety of items we have to offer are a winning combination."
Items for sale include an extensive assortment of ladies career and casual garments, men's and children's clothing and shoes (many with designer labels), household items, handbags, artwork, jewelry and much more.
Those willing to donate items or are interested in volunteering should call Debbie Greco-Schaffer at 917-923-1725 or email: hvhsthrift@optonline.net.