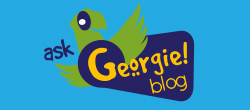 Join our community of animal lovers to share stories, tips
and experiences.
Adopters receive great promotional benefits including big savings and freebies from our partners: PETCO and PetSmart.
Howl-O-Ween Safety Tips for Pets
Posted Friday, October 10, 2014
Keep outdoor cats indoors for a few days before and after the 31st. Sadly, cats have been victims of terrible Halloween pranks and vicious acts (dogs too). If you suspect or witness animal cruelty, please report it to the HVHS Humane Law Enforcement via reportcruelty@hvhumane.org or 845-354-3124
People costumes can be scary for dogs and may cause a different reaction than you may expect from your pet. A dog can become startled by masks and kids in costumes flailing their arms. So if your pooch seems a bit uncomfortable around the holiday hoopla, put your pet in a quiet room, one that is away from the general traffic at the door. A radio may help calm your pet too.
Pet Costumes are cute if the animal will tolerate it. BE certain it fits well and does not impede the animal's ability to see, walk, breathe, bark, etc. An unhappy dog is a snippy one.
Chocolate can be toxic for dogs so err on the conservative and be sure your dog does not indulge. Canines lack the ability to metabolize caffeine and in small breeds a little piece of chocolate can be fatal. If you have a medium or large dog do not discount this advice based on his size, they can be seriously affected too. Any amount ingested by any size dog is not a good idea.
Candy can cause an upset stomach ... keep it out of your pet's reach. Check that trick-or-treaters have not dropped any along the pathway to and from your front door and along your daily walk route. Dogs that ingest candy (and the wrappers) can experience diarrhea and/or vomiting and may need to see the veterinarian especially if the wrapper is not digestible.
Be careful when opening the front door so your pet does not dart outside and be sure they have a proper ID tag! Free ID tags are always available from the HVHS, call 845-354-3124 or email hvhsny@optonline.net to obtain yours.
Burning candles are pretty but can cause serious injury if a curious pet topples it. Always use caution when enjoying candles.
Pet Treats -- consider having a box of good quality pet treats when kids bring their furry friend along for the fun!