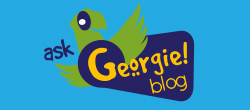 Join our community of animal lovers to share stories, tips
and experiences.
Adopters receive great promotional benefits including big savings and freebies from our partners: PETCO and PetSmart.
SAVE THE TURTLES OF WESTERN HIGHWAY KICK-OFF MEETING
Posted Friday, April 20, 2018
The Information Meeting will be hosted at the Blauvelt Free Library and will include a discussion led by Dr. Zach Whitman, DVM who specializes in exotic animals. Dr. Whitman has been at the forefront of trying to save these animals for a number of years. "Educating the public and engaging them in a proactive role to save the turtles is critical in reducing turtle casualties," stated Dr. Whitman. He continued, "This is a great opportunity for our community to become part of the solution."
With the help of numerous Volunteers, last year's protective fencing project resulted in zero road fatalities for egg-laying females, a first, according to local Western Highway resident and HVHS Volunteer, Carolyn Hill. "Historically we have seen at least two adult females hit and killed by automobiles each year, which has had devastating results on the area's snapping turtle population; but with continued community effort, we hope that lending them a collective hand can help save these wonderful creatures," stated Ms. Hill. She continued, "It is extremely rewarding to have the success of zero road fatalities on Western Highway, and reptile experts continue to advocate for the use of protective fencing."
Join us and learn how you can help Save the Turtles of Western Highway and celebrate World Turtle Day on Wednesday, May 23, 2018 at 7pm at the Blauvelt Free Library, 541 Western Highway, Blauvelt, NY 10913. Attendance is open to the general public, admission is free. Live turtles will be special guests at the event. For more information please email HVHSNY@OPTONLINE.NET
Media Contact:
RoxxyBlues, Inc.
Cell/Text 917-701-3870