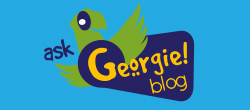 Join our community of animal lovers to share stories, tips
and experiences.
Adopters receive great promotional benefits including big savings and freebies from our partners: PETCO and PetSmart.
NEW PET ADOPTION CENTER
Posted Tuesday, January 18, 2011
The Hudson Valley Humane Society announced today the groundbreaking of two new Pet Adoption Centers at their headquarters in Pomona, NY. The new facility will be comprised of two buildings: one dedicated to canines, the other to felines and small animals such as bunnies, ferrets, guinea pigs, hamsters, etc. Both areas will have state-of-the-art enclosures for optimal sanitary conditions with indoor and outdoor space for the animals. It is anticipated that the facility will accommodate a minimum of 12 canines and 20 felines/small animals at any given time and be completed this spring. The project is estimated at $75,000.00 of which the HVHS has received $23,000.00.

"We are delighted to write the next chapter for the HVHS. We have come a long way and often struggled and needed support from the community's animal lovers; once again we are counting on them to further this project," commented Ray Mundy, president. He continued, "Adopters will have a happy place to come and meet and play with their potential new family members – that's just a great atmosphere in which to adopt."

The HVHS currently utilizes the farm house at 200 Quaker Road as a temporary home for available pets as well as foster homes. Despite transitory quarters, the organization adopted 105 animals during 2010 at the HVHS and at our satellite Adoption Center at PETCO's Nanuet store. "We are the quiet organization that gets positive results and helps animals and their human counterparts," commented Ann Marie Gaudio, trustee. She continued, "I'm very proud of what we accomplish and the happiness we bring to the animals and their families, it is heartwarming to be a part of that."

The HVHS is a private animal welfare organization and receives no government funding. Founded in 1891, the HVHS has undergone three relocations before finding its permanent home on approximately 5 acres in Pomona. The HVHS embraced a "no-kill" philosophy nearly 20 years ago and continues to help protect abused, neglected and unwanted animals in Rockland County.

Donations for the new Pet Adoption Center may be sent to: HVHS, 200 Quaker Road, Pomona, NY 10970. Donations can also be made online at www.hvhumane.org click "Donate" to use PayPay and all major credit cards. For more information about how you can donate or become a corporate sponsor please call 917-701-3870.