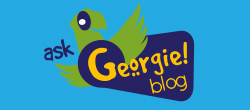 Join our community of animal lovers to share stories, tips
and experiences.
Adopters receive great promotional benefits including big savings and freebies from our partners: PETCO and PetSmart.
PET FOOD PANTRY CELEBRATES 1ST ANNIVERSARY - Feeding Nearly 200 Animals
Posted Wednesday, January 5, 2011
The Hudson Valley Humane Society's Pet Food Pantry marks its first anniversary and is feeding nearly 200 animals. The Pantry was established one year ago today for pet owners needing temporary assistance during challenging economic times. The pantry is funded entirely with donated food or from funds donated for this specific purpose.

"We took the initiative for a pantry to avoid the heartbreak of surrendering a pet primarily due to the economy – our neighbors are struggling to feed their families including the family pet," commented Ray Mundy, president HVHS. He continued, "Our effort, with the help of the community, has kept families whole and our hearts are warmed by that."

Those eligible include the unemployed, those on social security, Section 8, family shelter, etc. Patrons redeem approximately a two-week's supply of pet food at each visit. The pantry is stocked with canine and feline food and treats and is accessible every Saturday morning from 9:30am – 10:30am.

Donations of unopened dry and canned food suitable for canines and felines can be made to the HVHS at 200 Quaker Road in Pomona 7 days a week; alternatively those interested in donating may do so at PETCO on Rt. 59 in Nanuet at the onsite HVHS Adoption Center. For more information call 845-354-3124 or hvhsny@optonline.net.