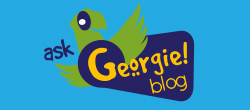 Join our community of animal lovers to share stories, tips
and experiences.
Adopters receive great promotional benefits including big savings and freebies from our partners: PETCO and PetSmart.
Low Cost Spay/Neuter Clinic for Felines, Thursday, June 14, 2012
Posted Monday, May 28, 2012
The HVHS will be hosting a low-cost spay/neuter event for felines at its headquarters at 200 Quaker Road in Pomona, NY on Thursday, June 14, 2012. Procedures will be done via a mobile clinic operated by The Animal Rights Alliance, Inc. known as T.A.R.A. The cost is $70.00 per cat and includes the spay or neuter, a rabies shot, ear cleaning and nail trim. Ear tipping of stray cats is also available and must be requested at the time of booking. Addtional services such as distemper vaccine ($20.00) or an application of Revolution or Frontline ($20.00) are also available. Services will be provided by a New York State licensed verterinarian. Drop off time is 7:30am. To book an appointment please call 845-354-3124 or email hvhsny@optonline.net.