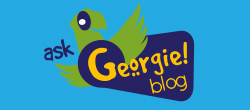 Join our community of animal lovers to share stories, tips
and experiences.
Adopters receive great promotional benefits including big savings and freebies from our partners: PETCO and PetSmart.
Volunteer & Community Service Information Center
The following are commonly asked questions regarding volunteer
opportunities with the Hudson Valley Humane Society:
Volunteers assigned to dog walking need to be responsible, healthy and reasonably strong. Why? Well, because some of our dogs are large, muscular animals and they are enthusiastic about frequent walks so they can sometimes pull when on a leash.
If you take any kind of medication, especially immuno-suppressive drugs, you should check with your doctor before you begin a volunteer program.
Please download our
Volunteer Application
Yes. If you have an assignment that involves animal care, we requrest that you commit to at least 2 hours per week, for at least 12 weeks. This is necessary because we invest a significant amount of time providing you with instruction and training.


If your talent is painting, then there is no specific time commitment although we hope you complete the task. Bottom line is, if you want to volunteer talk to us about how your schedule and ours can benefit each other!
.

the date for which the service is to be completed and we can work out a schedule with you.
contact form
and we will be happy to answer all your questions.